Posted by brenda mcdermott on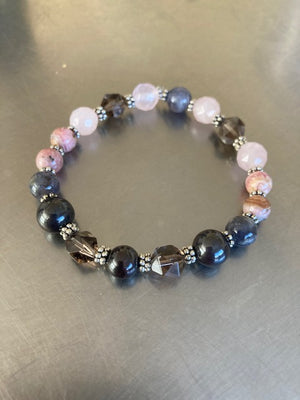 When I get the opportunity to touch someones life, that makes me very happy. One of the most meaningful parts of my work as a jewelry designer is talking with someone that has cancer or a loved one that is looking for information about what crystals are best for cancer healing.  I wanted to share this incredible story with you. I had no idea this would come full circle and then around again but it did. Brace Yourself for this story! "I'm not even sure where to begin and not the best writer but I know this needs to be...
Posted by brenda mcdermott on
My name is Brenda, and I design unique, meaningful, intentional, beautiful jewelry.  Before I discovered my true self, I spent the first part of my working life in the corporate world.  When I realized my true passion was helping people, I left it all behind to devote myself to health, wellness, and the healing arts.  I now focus my time since 2008 working as an artist and teaching people ways to reach their highest potential. The name of my company, "Rei-of-Light Jewelry Designs," is an homage to my Mother--my personal guiding Ray of Light.  During a profound "out of body" experience...
Posted by brenda mcdermott on